As a business we have partnered with the Middlemore Foundation for the seventh consecutive year to change the odds in South Auckland and help children in disadvantaged communities thrive. Giving children the gift of warmth with a new pair of winter pyjamas is the highlight of the year for our team. Damp housing contributes to sickness in our local community and we are helping families fight preventable illnesses such as rheumatic fever and respiratory diseases that see young people admitted to Middlemore KidzFirst Hospital during the colder months of the year. Since 2011 Jammies in June have donated over 81 500 pairs of pyjamas to keep our tamariki warm during winter.
Our two offices serve as drop-off locations for anyone wanting to get involved.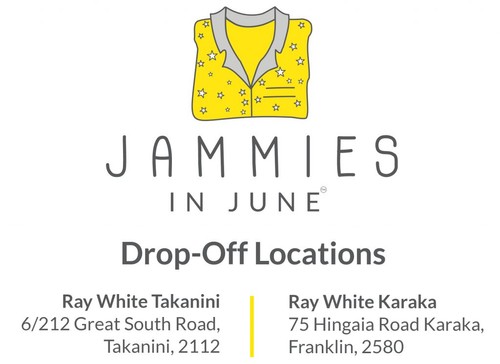 Together we can make a difference! Let's help to give the gift of warmth to disadvantaged South Auckland children this winter.